BLOOMINGTON, ILLINOIS
DeVault Landscaping
Your Premier Landscape Specialist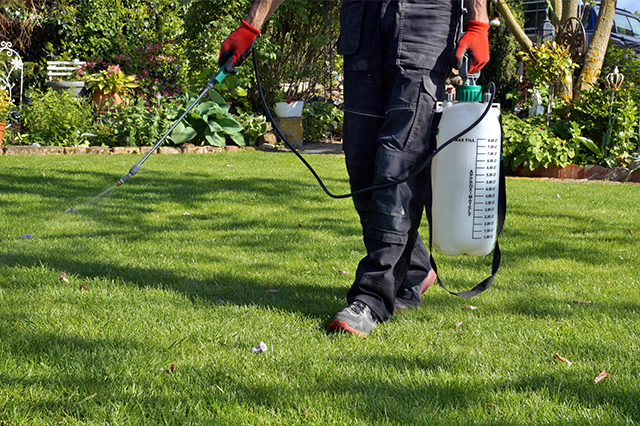 WEED CONTROL & FERTILIZER
Price Varies
We offer full season weed control and fertilizer programs to control the spread of weeds while helping your landscape thrive.
MOWING & TRIMMING
Starts at $35
Quality yard mowing and trimming. All mowing also includes regular trimming and edging, branch and light debris removal.
MULCH & ROCK WORK
Price Varies
Need to add mulch or put in rock to enhance your landscape? We can deliver and install material to meet your needs.
About Devault Landscaping
DeVault Landscaping
is a rapidly developing firm which offers specifically tailored quality to each customer based on their unique individual ideals.
Click Here
to view our latest deal for 15% off Lawn Aeration. Be sure to visit often, we change our discounts and offers frequently. If you're looking for Landscaping Service in Bloomington, Illinois and surrounding areas, you've found the right place.
FREQUENTLY ASKED QUESTIONS
What's the benefit of landscaping?
Proper and professional landscaping is the fastest and most effective way to increase the value of your home! A simple clean up of your yard will do wonders for the appearance of your home, and a professionally maintained property is a very valuable amenity.
What does landscaping include?
A typical landscaping service includes lawn mowing and maintenance as well as edging along planters, walls, curbs, trees, walk ways, and any other features. Landscaping services also include full cleanup of grass clippings and sweeping of the property.
Do you provide free estimates?
DeVault Landscaping is happy to provide a free estimate on your landscaping project. Visit the
Contact Us
page to fill out a form and get in touch with us. Based on property size, location, and services required, we will provide a cost estimate to you free of charge.
Do I have to maintain landscape?
DeVault Landscaping is happy to provide single service landscaping design or keep your property maintained for you indefinitely. Simply specifiy which service you require in the quote form and we will provide an accurate estimate to accommodate your needs.
SEE WHAT OTHERS ARE SAYING
friendly and professional
Dependable and reliable. Company has mowed my yard for two years now. Yard always looks nice. Also had mulching around the house done, and some work on tree and shrub removal around the garage. Very impressed with customer service and prices.
He does a super job and honest young man